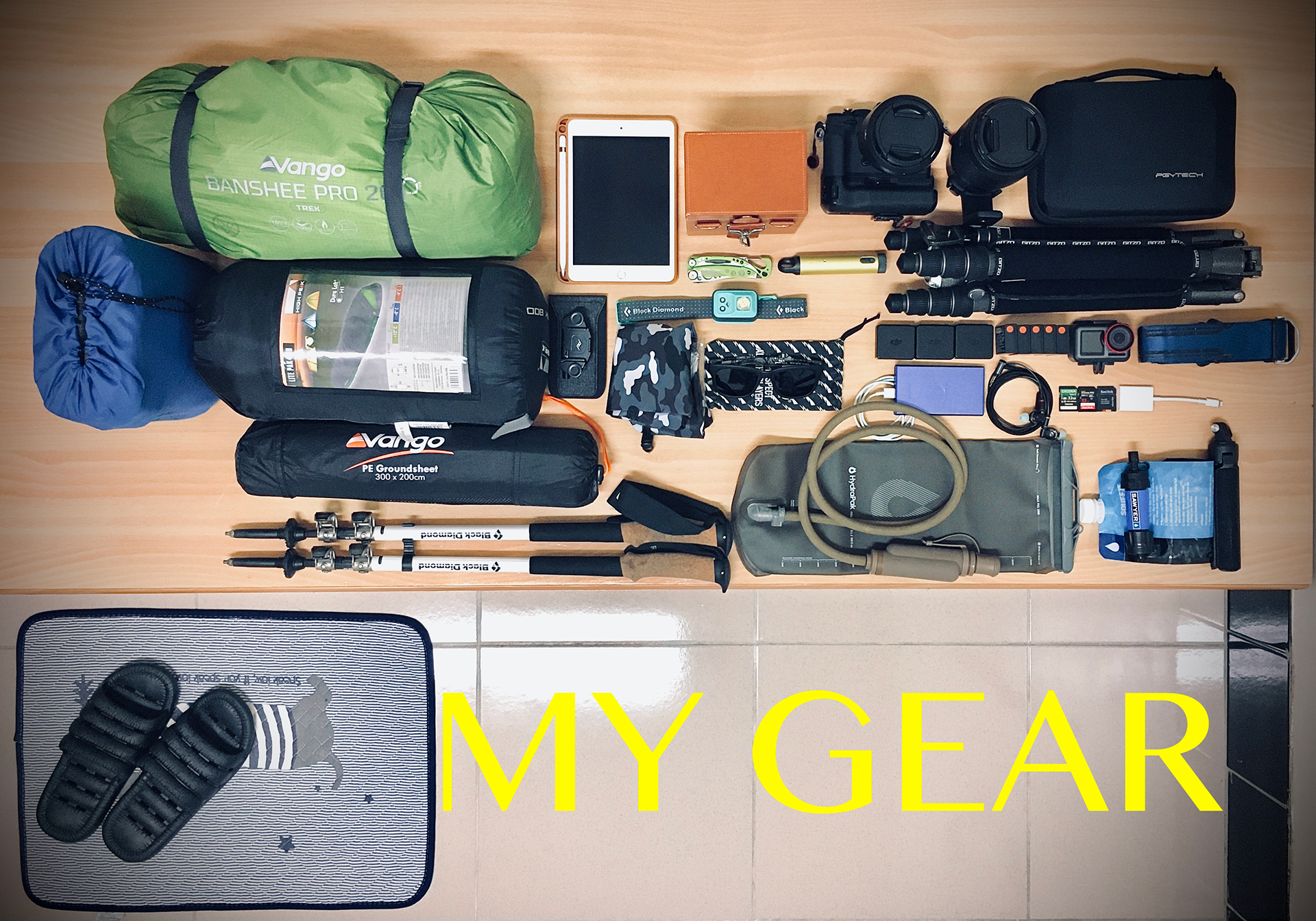 Fujifilm X-T2
- It is my second camera at Fujifilm brand. It is very intuitive to control and set setting like ISO, shutter speeds and focus point.
Fujifilm EF-X500
- It is my first professional flash, and I always use it when I take portrait photos. Easily use, and it provides FP flash mode, so I do not worry about shutter speed.
XF 10-24mmF4 R OIS
- High quality and lightweight lens but not really expensive. It will be a perfect lens if it provides waterproof.
XF 50-140mmF2.8 R LM OIS WR
- A perfect lens for portrait, event even landscape. Very high optical quality and provides waterproof and O.I.S., so I can take a pretty sharp photo although in low light and rain conditions.
Canon P
- It released in 1959. I sometimes bring it and take photos which the topic is about portrait and street snap. But it's a bit heavy...
Canon 50mmF1.4 LTM (L39)
- It produces around 1957(so old!), and I buy from eBay. The lens surface and optical glass condition kept very well. It is not expensive, and the photos have some unique bokeh take by it. I always use it combine with rangefinder camera - Canon P.
DJI OSMO Action
- This action camera buys recently, and I will record my trip using it!
NiSi V5 Pro Advanced Filter Kit
- This includes holder and six filters - polarizer filter, soft-edge ND 0.9, hard-edge reverse-graduated ND 0.9, ND 0.9, ND 1.8 and ND 3.0. Those filters are suitable for most scenes such as sunrise or waterfall. I always bring it when I am hiking and take landscape photos.
Peak Design Capture Slide v2
- This is suitable for hiking guy. Very comfortable and I can easily get my camera. But it will be a perfect product if the slider buckle can fix the length.
Peak Design Capture Clip v4 & Pro Pad
- This is also suitable for hiking guy! I can fix my camera on my hiking bag by the clip, and the clip holds the camera that stable and reliable, so I can very easy to access my camera from my backpack belt.
Gitzo GK2545T-82QD Traveler Tripod Kit 
- So far so good. Although this is a carbon fibre tripod which is stable and reliable, I think it's a bit heavy for me to hiking.
Dell P2418D
- I use this monitor in conjunction with my MacBook Pro. When I edit photos, I can clearly watch the detail of the photos because it provides a big screen and a wide range of colour.
LaCie Rugged Thunderbolt USB 3.0
- This device keeps my raw data and post-processing photos. Waterproof and resistance to drop.
Adobe Lightroom Classic
- I always use to process my photos on my Laptop.
Adobe Lightroom
- Recently, I will try to use this to process my photos on iPadOS system.
Affinity Photo
- An excellent software which UI is user-friendly. I can easily edit my photos and access function. Also, It runs very fast and smooth even though I load or edit high-quality photos, not like Photoshop.